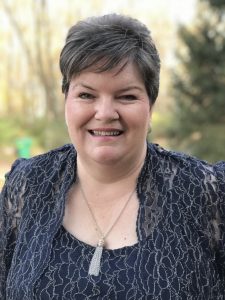 DeVonna Allison is a freelance writer/speaker and a Marine Corps veteran who grew up in Los Angeles, moved to rural southern Michigan in 1983 where she currently lives, but will soon be heading to Florida to reap the benefits of warmer climes. Her husband, Earl, is also a Marine veteran, and they are the proud parents of four children and four grandchildren. Her website and samples of her work can be found here.
Hart: What genre or genres do you write in? What attracted you to that genre?
DeVonna: I write essays, or Creative Non-Fiction, because it allows me to record my real-life events into articles that encourage, educate or inspire my readers. The first book I ever read that incorporated this style of writing was Anne Frank's Diary of a Young Girl. That, of course, is the memoir/diary of a young girl during the days of the Holocaust. I was gripped by the realization that reading one person's life struggles could affect millions of readers.
H: Do you schedule time for your writing? Or do you just grab the odd minute or hour when it makes itself available to you?
D: I've made it a habit to write daily at the beginning of my day. I am a devout Christian, and I have a morning ritual that incorporates devotional and scriptural reading with prayer/meditation. After I've spent time renewing my mind and spirit in this way, I find it easier to spend time writing, either on assignment or extemporaneously.
H: What research do you find absolutely necessary to your work?
D: I read memoirs and essays by writers in my genre as well as other literary works. I enjoy reading for pleasure; it just works out that it also helps me to hone my craft.
H: How do you see the role of women in literature, fiction or nonfiction these days? How do you promote women in your work?
D: I think as a woman author it is important for me to represent well, and therefore I always try to submit my best work. To that end, I am always seeking to sharpen my skills through reading and attending writers conferences.
H: You were involved in the creation and editing of Grit and Grace: A Women Writing Anthology as well as contributing to The Upper Room Disciplines: A Book of Daily Devotions 2019. Tell us about your experiences working on these two books.
D: Grit & Grace is the work of my all-women writer's group and is a project I'm quite proud of. We decided to keep the book an all-female endeavor because women have a unique voice in our society, and we wanted to highlight that voice with this book. Grit & Grace became available in February 2019 and can be purchased here at our website.
The story of how I came to be involved in the 2019 The Upper Room Disciplines is an interesting one of self-promotion. I have been writing for the Upper Room's daily devotional since 2009, but I wanted to do more for them. I know they publish books and one in particular sparked my interest. I emailed my editor at the Upper Room, expressing my interest in writing for the book but was told the contributors were chosen by specific invitation only. I was not deterred. I wrote back, thanking her for letting me know how the process worked and including an example of what I would submit if I were chosen to write for them. It worked! My next email was from the editors of Disciplines, formally inviting me to write for them! Never give up.
H: That is excellent advice, DeVonna. And an excellent note to close on. Thank you for taking the time to talk to us today.