(In Which the Author Explains Herself)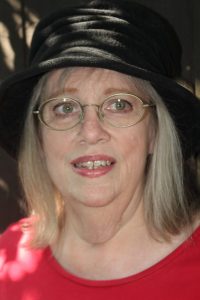 As an author of Young Adult Fantasy who proudly calls herself a feminist, I have descended into the pit of ignorance many times. Welcome to my world.
My career began with a calling—to proclaim to anyone who'd listen that women are fine. We are, quite simply, fine. We're smart enough and strong enough and pushy enough to make it through, and we don't need anyone telling us who we are or what to do. Because we already know.
To fulfill this mission, I descended into that pit of knowing nothing and began writing a story about a girl, Lisen of Solsta. I hadn't even completed English Comp in college yet because I couldn't face the length of the research paper. What was I doing trying to write a book?
But my ignorance evolved slowly into knowledge, and the story grew into a trilogy and eventually a series of six books about how this Lisen discovers how very fine, how very magic, how very ready for anything she is. 
The labor of bringing Lisen to life lasted 40 years, but I gained great satisfaction from the creation of a society where Lisen could be special not because she was a "female" hero but because she was a hero. Period. 
Dark, romantic, paranormal Soul Doubt, a tale set in the rock-and-roll world of the late 60s—a setting I lived and loved through—offers a different take on "female" heroes. Nineteen-year-old Sally falls in love with Job, a rock musician. Then she begins to suspect that Job harbors a terrifying secret. Sally's courage will be tested, but it will not fail her despite the costs. That's a hero. 
Currently, I'm offering the gift of self-discovery to a girl named Mari. Her name rhymes with "sorry," and she's an apology in motion. Mari and I have only begun to explore a realm filled with palace intrigue and a temple staffed with both male and female priests, so let's allow her to mature in private until her story nears completion.
Before and during all this creative splatter, I paid my way via employment in various clerical jobs, and I earned an AA degree in English literature. Now I'm retired and can devote my time and energy to my earliest passion—playing with my imaginary friends as I continue my descents into the pit of ignorance.
Welcome to the world of my imagination. Feel free to wander about and sit down wherever you can find a seat. Pick out a book from The Library to read if you like. Or check out the free downloads under For Your Pleasure.
And if you have any questions or thoughts to share, feel free to speak up. It's good to have you here.