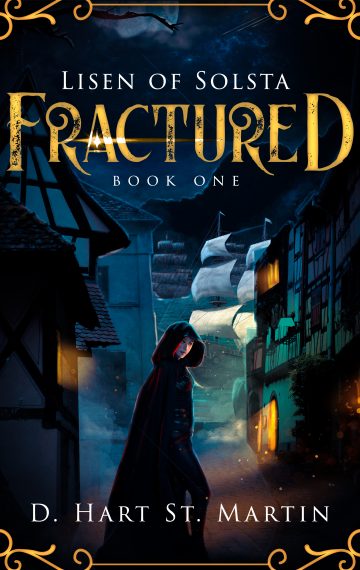 Available in:

Paperback, Kindle
Amazon
For young Lisen Holt, raised in California, the sudden jolt of abduction to an alien world and learning Earth was never home nearly breaks her. Then to discover her fate lies in the hands of a dying ruler who turns out to be her mother…well, that just about does her in.
Lisen may never require a superman to arrive in the nick of time to save her because she's a hero and can save herself. But can she drag the courage up from deep within to pursue her destiny?
Welcome to a world where women and men compete equally in life without gender-defined roles.
Where a woman can become a hero without anyone wondering how.
Where friendship can slip away on the blade of a knife.
Where the gift of magic is bountiful but promised to none until they earn it.
Lisen of Solsta is our hero's name. Remember it.
Reviews for Fractured
If you want a kickass female hero who is far from the usual two-dimensional protagonist often found in fantasy books, meet Lisen of Solsta… A strong protagonist and a worthy cast of characters make this the first of a series you will lose yourself in. – Kimberly Allen

St. Martin does a powerful job of creating a world where women and men work together, where equality is never an issue… This is my first trip into the world of fantasy fiction, and I am hooked! – Peggy Deal Redman
Professional Review:
INDIEREADER.COM
⭐️⭐️⭐️⭐️⭐️
Named a "Best Indie Book of 2013"
Verdict: Though Fractured deals with fantastical worlds and alien beings, D. Hart St. Martin brings Lisen and her kingdom to life through realistic characters, vivid detail and imagery, and relatable themes familiar to many young adult readers.