While around me swirled the tempest
And above me raged the storm,
Grace stretched out her hand to snatch me,
And I reached for her, reborn.

– From "Soul Doubt" by Job Chandler
On first glance, Sally Beaumaris would never strike anyone as more than a struggling artist in college, but they'd be wrong. She's a spirited young woman about to step out on a hero's journey. 
In the summer of 1968, Sally formulates a plan for meeting her rock-and-roll idol—Willie Curtis, drummer for Puppet on a String. After the band's concert in Pittsburgh, she finagles her way to the door of Willie's hotel room where she sidelines her fear and knocks. 
But Willie's not alone. With him are Puppet's bassist as well as Job Chandler, the group's resident musical genius, and it's not Willie she ends up with. It's Job. 
The fire of love ignites quickly between them, and after two nights of hot romantic bliss, Job invites her to come live with him in Laurel Canyon. 
Soon after her arrival in California, she begins to suspect something's wrong. Working on a new album, Job grows increasingly more sullen. Sometimes he takes his anger out on her. And every time she confronts him, he dismisses her concerns with "It's not that simple." 
He's right. It isn't. Clawing her way through the vile spider web that has entangled Job with the group's management duo may leave Sally ensnared as well.
An album whose forthcoming completion leaves Job quaking.
A further destructive turn in Job and Sally's relationship.
An expedition to the Yucatán and Chichén Itzá to film a promo for the album's first single.
A mystical ritual hastily arranged in the hope of releasing Job's soul from damnation.
An unbearable sacrifice hovering, relentless, on the horizon.
Job's soul doubt is real, and the price of his freedom will be high.
REVIEWS FOR SOUL DOUBT
Strange read. I must have enjoyed it because I read it in one sitting. It had an interesting twist and the end wasn't anything I could imagine. Enjoy. – Trollhair

I eagerly soaked up every word of this book; through sloppy cups of noodles, between customers at work, in the dark while I rocked my baby to sleep and while I spooned down HagenDaz. Good stuff. – Souland
Readers' Favorite
⭐️⭐️⭐️⭐️⭐️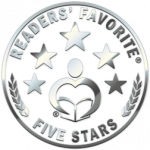 This story will arouse all kinds of feelings in readers as they contemplate what it really takes to succeed in a highly competitive world. The book raises great spiritual questions for readers to consider, and the question that Jesus once asked his audience comes across powerfully through this gripping story: 'What does it profit a man to win the whole world and suffer the loss of his soul?' This book was a joy to read. – Ruffina Oserio for Readers' Favorite