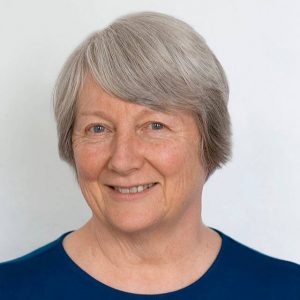 First, I must thank Jan Maher for volunteering to be the guinea pig for this new feature on my blog. I believe in supporting other authors, and when the idea of interviewing authors for my blog occurred to me, Jan was my first choice.
I've known Jan for 25 years or so, ever since our days on the Women Who Write AOL message board. I did not, however, appreciate the level of her talent until I read Earth As It Is (you can find my review here) about a year ago, and it was a natural progression to asking her to help me by submitting herself to my questionable skills as an interviewer.
A novelist, playwright, and occasional poet, Jan Maher lives and writes in the Pioneer Valley of Western Massachusetts. Her novel Earth As It Is was named a Best Indie of 2017 by Kirkus Reviews; Heaven, Indiana was chosen a Best Indie of 2018. 
You can contact Jan via her website where you can also subscribe to her incredibly infrequent blog.
Hart: What genre or genres do you write in? What attracted you to that genre? Do you read more books in that genre, or do you indulge in genres outside your specialty?
Jan: I consider my primary genre to be literary fiction, which is to say it is character-driven and doesn't fit well in any other genre category, though it often overlaps with other genres.
Earth As It Is, for example, shares a bit of the Venn diagram with LGBTQ, and Heaven, Indiana might be seen as Women's Fiction; Earth could be considered Historical; both are the subset of Midwestern. I'd call them both "crossover" and "up market" in that they are appealing to a general audience, not solely a literary fiction or niche readership.
I also write plays and occasional poetry. Except for poetry, in which I'm more often focused on capturing a mood or set of images, it's the characters who compel my interest. Who are they? What drives them? What do they want? What actions do they take to get it? What kind of trouble does that get them into? How do they resolve that?
I read mostly general and literary fiction. I love a good gentle mystery now and then when the world seems too complex. Every great once in a while I'll jump into a well-constructed fantasy world (such as, ahem, Solsta) and binge read for three or four days. And I read a lot of non-fiction, especially if it's about neuroscience (for lay folk) or health.
H: Thank you for the mention. So, tell me, do you have a current release you'd like to promote? 
J: Earth As It Is is my most current release. This novel is the story of a crossdressing dentist who, devastated by his war experiences and disenchanted by what it brings out in men, opts for post-war life presenting as a female hairdresser in the small town of Heaven, Indiana.
As Charlene, she quickly establishes her salon as the place where Heaven's women safely share their secrets even as she deftly manages to keep her own story hidden. What she has not planned on is falling in love with her loyal customer Minnie. Anyone who is curious to know what happens next is invited to read the book! 
H: I really enjoyed Earth As It Is and am currently reading Heaven, Indiana. Both of these take place in Heaven, Indiana in the mid-20th century. The entire setting feels remarkably authentic. What is your research process when writing about a time and a place that even for us of a certain age is only a dim memory?
J: I have a few different research processes. Since I grew up in Indiana, some of the research is into my own dim memory, calling up the sensory details, experiences, and emotions of my childhood. When I go back to visit cousins who still live in Indiana, I love the storytelling: sharing what we remember, and until just a few months ago when the remaining sibling in my mother's generation died at the age of 96, listening to the stories of the elders.
I also do a lot of book-based research and internet-based research. Right now for example, in my files for my work-in-progress, I have information about spare parts for Italian-made espresso machines, soil types of eastern Indiana, hog farming, tornadoes, and Klan activity in the year 2004 among other things.
For Heaven, I remember reading or browsing stacks and stacks of books about carnivals in the Midwest and Romani life in the United States. I wrote to small-town reference librarians and asked for notable events in their communities' histories, especially related to the Underground Railroad. I visited small-town library reference rooms and read centennial yearbooks.
For Earth, my research topics included the Galveston, TX storm of the century, one-room schoolhouses in Texas, the 1918 influenza epidemic, and the first dental college in Texas—all of which supported writing that was edited out of the final manuscript—as well as The Battle of the Bulge, crossdressing, dentistry in World War II, night clubs in the early 1960s in Chicago, what was on television in January 1964, etc.
For this project, I literally Googled my way through by starting with the year 1900 as the presumed year my protagonist was born. One set of answers led to new questions, and those potential answers led to still more questions, and I never knew what would come next until it arrived and declared its place in the story!
H: We authors do have interesting browsing histories, don't we. So, further to these two books and your process, when did you come upon the truth about Charlene? You mostly slip past her in Heaven, Indiana, and I found myself wondering when her back story crystalized for you to the point where Earth As It Is became your necessary next book?
J: The story of Charlene as told by Seese in Heaven, Indiana is a snippet loosely inspired by a bit of a story my mother told me about a hairdresser in her home town who was discovered, upon her death, to be a man. There were very few details in my mother's story. I took the basic idea and created a couple of fictional details that served the purpose for Heaven, but the overall story of Charlene remained a snippet. My readers knew as much about her as I did, and it wasn't very much.
Then, around 2002, in a writing group, we took on an exercise exploring three minor characters in work we'd already completed. Charlene was one of three I chose to explore from Heaven, and she's the one who simply wouldn't go away. I read and re-read the two or three pages in Heaven that describe her and started asking all the questions that had gone unanswered in those pages. Where did she come from? When did she first cross dress? Was she ever anything other than a hairdresser? Why did she choose Heaven as her adopted home town?
I filled pages in my journal with questions and what ifs. Based in the handful of "facts" in Heaven, I posited possibilities, explored them through research and writing, and using what I call the pasta method, saw what stuck to the page the way well-cooked pasta sticks to the wall.
I'm not sure when Charlene's story became my necessary next book, but I will share with you the biggest surprise of discovering her story. At one point when I'd written her childhood, her marriage, her life as a dentist in Chicago, her war experiences, and had gotten her to Heaven, a friend in my writing group who'd been there through all those years of development (did I mention I'm a slow writer?) asked if she was ever going to be able to come out to anyone and be in a relationship with anyone or was she doomed to live out her life in her self-imposed isolation? Elizabeth insisted that she would have to have a friend and confidant; otherwise, the story would simply be too depressing.
It caught me by surprise but it felt absolutely true as soon as she asked the question: Charlie/Charlene had to have a beloved. So I again re-read Heaven, Indiana, looking for clues as to who it might be. After exploring one or two other characters and hitting dead ends, I realized the answer was in a line in the very first chapter of Heaven, where Helen Breck is described as walking past Charlene's Beauty Shop waving to Minnie, first customer of the day.
Now, Minnie in Heaven is seen mostly as an older woman and a terrible gossip. But it felt incontrovertibly true that it would have to be Minnie. I was gob-smacked. Flabbergasted. And finally, intrigued and challenged to get to know Minnie as deeply as I'd gotten to know Charlene and figure out how the heck they might have ended up as lovers.
H: I love when characters take over the story. I'm curious. What author revs your creativity engine? Is it a particular work by this author? All of their work? Or the author themself?
J: Toni Morrison. All of her work. Every delicious word. Same with Marilynne Robinson's fiction (her essays not so much). Most of Louise Erdrich. I like Jose Saramago's work quite a lot, too. There's something in each of them that makes me feel, "Oh, you can really do that in writing! Wow! Okay."
H: Is there a quote that drives you in your day-to-day life?
J: Whether it's a direct quote or a paraphrase is impossible to know in this day of memes and minimal citation, but the Dalai Lama is said to have said, "If you can, help others. If you cannot, at least try not to hurt them." That's my day-to-day life quote. My writing life quote is from Rumi: "Let yourself be silently drawn by the strange pull of what you really love. It will not lead you astray."
H: What is the ratio of reading to writing in your life? Does it vary? Or is there a static give and take between the two?
J: Not enough to not enough, so maybe that's a one to one?
H: Do you schedule time for your writing? Or do you just grab the odd minute or hour when it makes itself available to you?
J: It depends on the project and the phase. I keep a very messy journal and try to at least grab the odd minute or hour in which to jot down new ideas, work on smaller pieces, or move a longer piece forward a bit.
When I'm far enough into a project that I start to live in that world more than in what we tend to call "the real world," I will schedule time, as much as possible, till I have a full draft. I stay in that mode through revisions and first edit. I return to it when the book is completely edited (by someone else) and it's time for a proofreading or two or three or five before it heads to the printers.
Thank you for inviting me to share my work and thoughts with your blog readers!
H: And thank you, Jan, for your wonderful and inspiring answers.