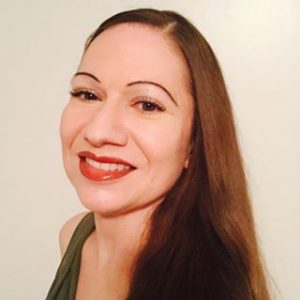 J. Conrad, a fiction author who was born in St. Louis, and I have been following each other for years on Facebook and now Twitter. About ten years ago, when she started writing her first fantasy series, she only knew she wanted to write. After finishing a lot more books and doing a little soul searching, she realized a subconscious desire to teach lessons about human nature was what dragged her to the keyboard every day. That's where her primary inspiration comes from, and she's found putting it to use is the best feeling in the world.
J. and her brilliant husband currently live in Louisiana, but she dreams of moving back to Texas where they'll live forever in a cute house amidst a field of bluebonnets.
J. loves connecting with readers and other authors. Feel free to contact her in the following ways on Facebook, Twitter, and, in particular her great website.
Hart: You write in several genres. Tell us a bit about how that works for you and what attracted you to those genres.
J.: Writing in several genres actually came about as an experiment. I consider myself a young adult fantasy author, but young adult is a much smaller market than some others, such as mystery, thriller, and romance. Thriller was the larger genre in which I could tolerate writing, so in 2017 I wrote Blood Red Winter. Interestingly, because I didn't love it as much as fantasy, it was easier to be more objective about my own writing. My experiment was a success and that book outsold every other book combined I've written to date. I learned so much about writing and marketing from the experience it was worth the effort. I might even do a new thriller series, but I'll always come back to fantasy.
H: My favorite genre (she says with a smile). Do you schedule time for your writing? Or do you just grab the odd minute or hour when it makes itself available to you?
J: For the most part I try to stick to a schedule. Currently I'm writing in the afternoon, and I have a minimum daily word count quota of two thousand words. If I stick to this routine, I can have a rough draft in about two months. This has been workable for staying productive while not getting burned out, but I'm trying to develop an even better schedule which will allow me to write in the morning as well, with a break in between. I'd love to become proficient at writing great books faster over the next couple years.
H: What research do you find absolutely necessary to keeping your story authentic?
J: It depends on the story, but with my fantasy novels I think one of the biggest points is researching the time period in which the story is set and making sure I don't accidentally add anachronisms. Especially in the dialogue, it's incredibly easy to do and sometimes tricky to spot, because we don't always realize how relatively new some of the phrases we use in everyday speech are.
For example, my Cinderella retelling series, The Joining, is set in an imaginary place, but the time period roughly corresponds to what we might think of as the late 18th century—but without firearms. They don't have guns in Edim. I have to be mindful not to use common idioms which have derived from the use of firearms (there are more than one might think!). Also, the main character has telepathic ability with animals and Fae, but the word "telepathy" didn't come about until the late 19th century. So, I use the term "thought-speak" instead. Since Edim isn't a real place, I have some liberty, but it wouldn't feel the same to readers without the right language.
H: I totally get that. Things like the verb "trigger" are out in my books as well. Tell me, how do you see the role of women in fiction these days?
J: I see the role of women in fiction as one which teaches that because women are insightful and observant, they often find their own unique solutions to complex problems. Might isn't always right, and sometimes actually giving a damn about the opposing party wins the day. Exhibiting emotional depth and looking beyond the surface manifestations of life isn't a sign of weakness, but humanity. Women often exemplify the most human quality of being able to emphasize with others. Yes, there are differences between women and men, but different doesn't mean better or worse. I believe our female fictional characters help to show that.
H: So true. In depicting battles and wars in my books, I've endeavored to give them the "feminine" edge, showing a battle, but then opening up negotiations. That sort of thing. And how do you promote women in your work?
J: With the exception of one thriller novel, all my books center around women and their relationships with one another. I think in some ways, women bond more deeply with other women than they do with men. Think of that best friend you've had since high school, a sister you're close to, or a mother and daughter. Those bonds are unbreakable. Growing up, I loved reading stories such as The Mists of Avalon, a story of King Arthur but told only from the viewpoint of the women. Now in my own writing, I love to teach lessons through the interaction of female characters and the strength of their spirit.
H: Yes, The Mists of Avalon was a real eye-opener for me as well. Do you have a current release to share with us?
J: Yes, Cinders and Fae is the second book of the current series I'm working on. It's a Cinderella retelling with fairies, shifters, witches, animals, and lots of magic. The main character Elin Kendrick is part Fae, and her prince Trystan is a wolf. Elin is telepathic, but only with animals and Fae. Trystan is a shifter who hides this fact from most humans, including his own father King Odswin. He was raised in secret by his mother, the queen of the wolves. In book 2, Elin and Trystan plan on marrying, but the Fae Queen is challenging Elin's lineage since she's only one-quarter Fae—she must prove herself by manifesting her inborn Fae abilities which thus far have eluded her. This is a clean fairy tale telling and not a steamy shifter book, suitable for just about anyone who likes fantasy. Cinders and Fae is currently up for preorder and will release on July 11th. Here's the blurb:
What really happened after the ball?

My bloodline is in question, my marriage to my wolf fiancé forbidden by the Fae Queen unless I pull off near-impossible feats of magic to prove myself. Can I truly change my stepmother into a human… and turn her evil heart to good?

As time slips away toward my deadline of the spring equinox, I'm losing hope. But after the castle is attacked, I meet with Trystan secretly and make wedding plans against the queen's orders. All I have to do is show up at the appointed time.

But I still need a way to escape my assignment, and I'm terrified what our decision means. If I marry Trystan now, I might be imprisoned—or worse. But if I play by the rules and fail the Fae queen's test, she swears she'll marry my fiancé to a more suitable bride—my own mother! How can I make a choice that won't end in losing the two people I care about most?"
Thank you so much for interviewing me on your blog, Hart! I absolutely loved your  Lisen of Solsta series and I'm looking forward to reading more of your books in the future!
H: Thank you for taking the time to talk to me today. And thanks for the kind words.